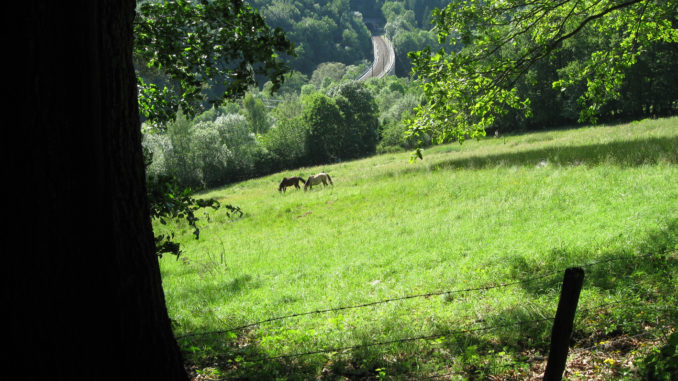 "When it comes to the environment," says Alfred Strigl, deputy director of the Austrian Institute for Sustainability, "Austrians are top of Europe and top of the world." Being green, he explains, has always come naturally to his countrymen. "We are the aborigines of Europe. We have a broad traditional knowledge of natural topics that comes from a conservative way of life – the farmers, hunters and forest men – that has been handed down from generation to generation. We know how to read the landscapes. We know about the cycle of life, to listen to the wind and to pay attention to the seasons and the way the herbs grow, the birds, the mushrooms and so on."
It is the combination of what he calls this "aristocratic" green sensibility along with a new environmental awareness triggered by global warming and globalization that makes Austria the world's most environmentally friendly country today, continues Strigl. "Seventy per cent of our power comes from alternative energy," he says. "And 60 per cent of all waste is recycled. We are a recycling world master. It's been like this for ten years, and there's not much more we can do to make it better."
But when it comes to eco-tourism, Austria's deep-rooted environmental awareness has perhaps let it down. While other destinations have been quick to tell the world about their latest sustainable tourism initiatives, Austrians haven't felt compelled to emphasize what has always been an inherent part of their lives. In fact, Austria is one of the world's best destinations for sustainable tourism, as recently recognized in the World Economic Forum's Travel & Tourism Competitiveness Report.
SUSTAINABLE LUXURY Holidays are a time for relaxing and enjoying oneself, for escaping the everyday grind and endulging in whatever it is you enjoy best, whether it's gastronomy, history, culture, reading a book in the sun or something more energetic.
However, for the environmentally conscious traveler this can be a problem. We're told that in order to save the planet we have to be more careful. We have to watch what we use, look out for what we throw away, minimize carbon emissions and so on. With such restrictions, how can there be room for endulgence, relaxation and luxury? If we're honest about it, most holidays will always weigh in on the negative side of the sustainability equation if we are to have any chance of enjoying ourselves.
But it doesn't have to be this way. In Austria, a progressive eco-tourism infrastructure allows you to enjoy a perfectly relaxing, endulgent holiday while protecting the planet – effortlessly.
Take Vienna's Hotel Imperial. Built as a residence for the Prince of Württemberg in 1863, it has always been renowned for its elegant luxury. However, it has recently taken steps to reduce its waste and energy consumption. Recycled, biodegradable paper is standard, as are energy efficient light bulbs. Using hot air from the air-conditioning system and kitchen extractor fans to supplement the central heating has reduced hotel's energy consumption by five per cent. And water consumption has been cut by the same amount by limiting the flow rate on taps in the bedrooms and kitchens.
Set among stunning forest-clad mountains on the shores of the emerald green Lake Fuschl, the Schloss Fuschl Hotel has more reason that most to look after the environment. Here, the heating and hot water systems are powered by vegetable oil, and the air conditioning system is regulated using water drawn from the bottom of the lake at a year-round 3˚C. "Luxury quite often means wasting energy and producing garbage and things like that," says general manager Wolfgang Greiner. "In our way I think we've found a pretty good [way] to run a luxury property that is environmentally friendly, that is conscious about it and is a true luxury hotel without wasting energy."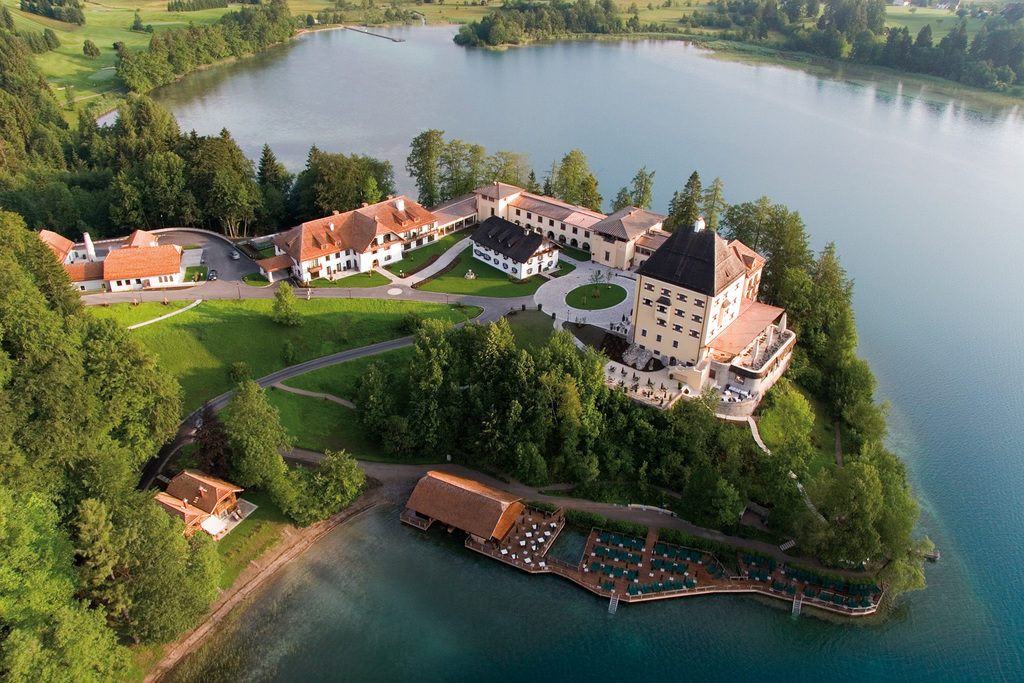 Heated entirely from thermal springs and designed to blend in with the verdant hills of Styria, the luxury Rogner Bad Blumau hotel and spa shares this idea of maintaining a Styria, the luxury Rogner Bad Blumau hotel and spa shares this idea of maintaining a Styria, the luxury Rogner Bad Blumau hotel and spa shares this idea of maintaining a Styria, the luxury Rogner Bad Blumau hotel and spa shares this idea of maintaining a Styria, the luxury Rogner Bad Blumau hotel and spa shares this idea of maintaining a balance with nature. But it also has a broader, more holistic approach to sustainability that has helped to transform the economy of what was once one of Austria's poorest communities. "People used to move away from the area to find jobs because they didn't see any future in the village," says general manager Hannes Czeitschner. So working with local people has always been an important part of what we do."
As a result, 80 per cent of the food served – including milk, cheese and yoghurt, as well as fruit and vegetables, beef, honey and pumpkin seed oil – comes from local farmers, all of whom now work to organic standards. And 90 per cent of the staff come from within a 50-km radius. "It's all part of the same idea really," continues Czeitschner, "to integrate what we are doing here harmoniously, whether we're talking about the architecture and the local landscape, energy consumption and climate change or the business and the local economy."
AFFORDABLE SUSTAINABILITY In the UK, sustainability and environmental awareness often seem to be the preserve of the priveledged. But in Austria, there are a huge number and variety of affordable places to stay – from B&Bs and guesthouses to campsites and mountain huts – for the environmentally conscious visitor.
More than 180 have achieved the standards of the Östereichische Umweltzeichen – Austrian Eco-label – a government run scheme that attaches particular importance to efficient waste and energy management, easy-to-use recycling systems, minimizing the use of packaging and using seasonal, local, organic food, sustainable materials in bedrooms and 'soft chemistry' to clean bathrooms.
It's the same story up in the mountains. In fact, Austria has the largest number of eco- friendly mountain huts of any country in Europe. The 40-bed Adolf Nossberger hut in Carinthia's Schober Mountains is one of 63 that have achieved the prestigious Austrian Alpine Association's Seal of Environmental Excellence. It uses solar-charged batteries to power low-energy light bulbs, sustainably sourced wood for heating and a combination of filtration and composting to process toilet waste.
It goes without saying that owner Roland Hummer sources food from local suppliers and minimizes the amount of packaging that he uses. However, it seems he will stop at nothing in his quest for sustainability: during the summer months, he lugs 20kg of supplies up the mountain three times a week in order to reduce the number of helicopter flights needed to supply the hut.
For many Austrians who have a traditional respect for the environment, remaining close to nature is an integral part of protecting it, and there are countless opportunities to experience Austria's natural beauty and a traditional way of life.
Farm Holidays in Austria, for example, offers strung-out city dwellers the chance to relax, unwind and reconnect with nature. "Our farm holidays enable visitors to experience a slower pace of life," says Patricia Lutz, marketing executive at Farm Holidays in Austria, "where people still make bread, cheese and butter in the traditional way and live their lives according to rhythms of nature – dictated by their animals, the seasons, the weather and so on." There are almost 900 organic farms to choose from, including 77 health and wellness farms and another 87 where sustainability is to a high standard.
Of course, one of Austria's major attractions is its extraordinary natural beauty. And with more than 60 per cent of its landscape covered by forests, wetlands and grasslands and almost 30 per cent of it protected, there are no shortage of opportunities to experience this first hand. Visitors to the Great Walser Valley Biosphere Reserve in the western province of Vorarlberg, for example, can not only enjoy superb high Alpine hiking in summer and skiing in winter, but also enjoy the tranquil atmosphere of picturesque villages such as Sonntag and Fontanella where local residents maintain a peaceful, traditional way of life in perfect harmony with nature.
ECO INFRASTRUCTURE However, the idea of sustainable tourism goes beyond simply offering you a low impact hotel. Several Austrian towns and villages are promoting the concept of car-free holidays and low-traffic or vehicle-free zones. At the Alpine resorts of Werfenweng, Neukirchen am Grossvenediger and Hinterstoder, for example, subsidised shuttle buses are on hand to transfer visitors to and from the train station and hiking and cycling trails. Solar powered cars and electric bicycles can be hired at minimal cost, and guests are also provided with free mobile phones with which to hire taxis.
But it's not just the tourist resorts which offer opportunities for low-impact travel. Many of Austria's cities are converting their public transport to clean fuels. Graz in Styria is leading the way, the first city in the world to have converted its entire municipal bus fleet to biodiesel.
Environmentally conscious visitors to Salzburg have it easy in a city where the volume of waste sent to landfill has been reduced from almost 100 per cent to just 15 per cent in the last 15 years. The same is true in Vienna, which aims to reduce the figure to two per cent and where concerts, festivals and other public events now use reusable glasses and cups.
In fact, so high are Austria's everyday environmental standards, that a break there could redefine the meaning of ecotourism altogether to become the term used to describe a holiday where visitors have an opportunity to find out what life could be like in a world where sustainability is a reality.
Case studies
Grosses Walsertal, a dramatic, V-shaped valley cloaked in forests of ash, beech and fir and lush Alpine meadows of herbs and wildflowers, offers one of the clearest examples of the traditional respect there is for nature throughout rural Austria. Indeed, it was on account of the role its inhabitants play in maintaining its stunning mountainous landscape that the region was designated a UNESCO Biosphere Reserve in 2000.
UNESCO recognised that the key to this finely balanced relationship is dairy farming, which the valley's inhabitants – the Walser – have practised here ever since they emigrated from Switzerland in the 13th century. "Living here as a farmer is living in a circle, working in a circle," says Kurt Stark, who manages a traditional dairy in the pretty village of Sontagg and comes from a long line of dairy farmers. "And as long as we keep rearing our cattle and making cheese, we will always have our beautiful meadows."
Whereas in many parts of the world nature protection is about fencing people out, in Grosses Walsertal the farmers effectively act as landscape gardeners, he explains. "In the summer months, we work hard to manage the high Alpine meadows so that our cattle have the best environment in which to graze."
This work involves removing seedlings to make sure the forest doesn't encroach, he continues, and clearing away rocks and boulders that come down during the winter. It certainly seems to pay off. In some of the high pastures, scientists have identified more than 80 different species of wildflower, herbs and grasses in every square metre.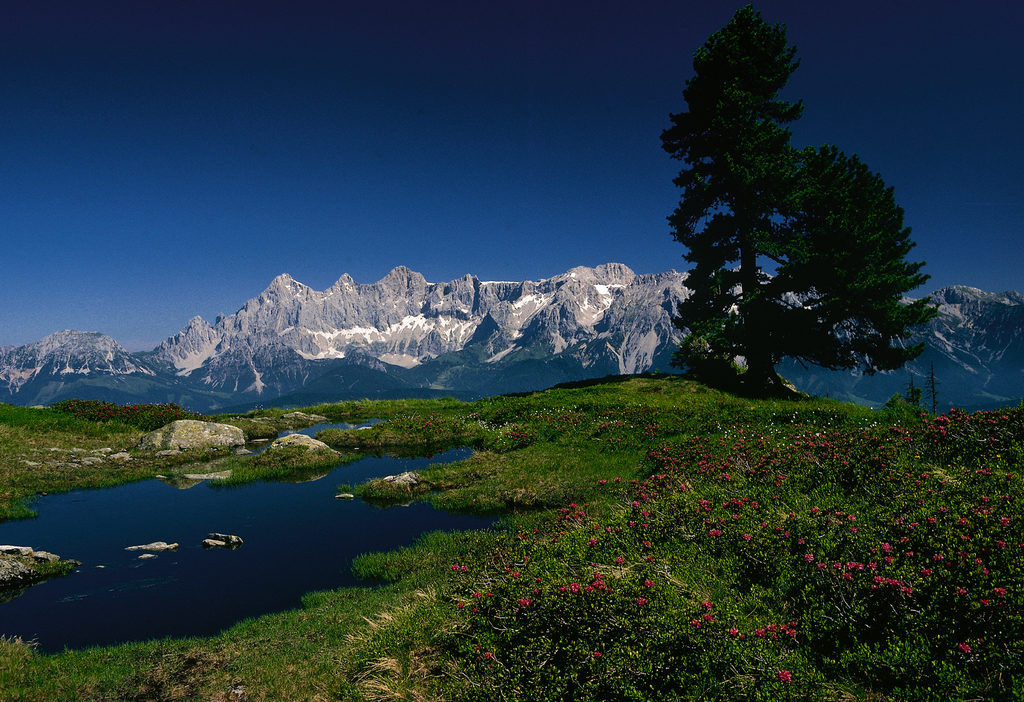 This diversity in turn supports the local culture. "There is marvelous depth of flavor and a richness in the milk produced by cows grazing up in the high meadows in the summer," says Elizabeth Burtscher, who has lived in the region for more than 50 years. "And you can taste this in the special character of the butter, yoghurt cheese that we produce here in the valley. It's like the difference between making a soup with a potato and some salt, and making it with 20 different types of herbs and vegetables."
Burtscher is one of a growing number of women in the valley who with the support of UNESCO have been reviving another traditional practice: herbalism. Burtscher runs Berg Tee, which sells wonderful herbal tea blends, and offers tours to visitors interested in collecting herbs and wildflowers for their own blends. And the Alchemilla Project is a cooperative of herbalists who make a variety of cosmetic and therapeutic products, including balms, oils and tinctures, as well as foods and drinks.
"The biosphere reserve has helped us retain our natural and cultural heritage here in the valley by supporting the small dairies so the farmers can continue to graze their cattle and manage the landscape, which in turn means we still have these wonderful meadows full of our beautiful wildflowers and herbs."