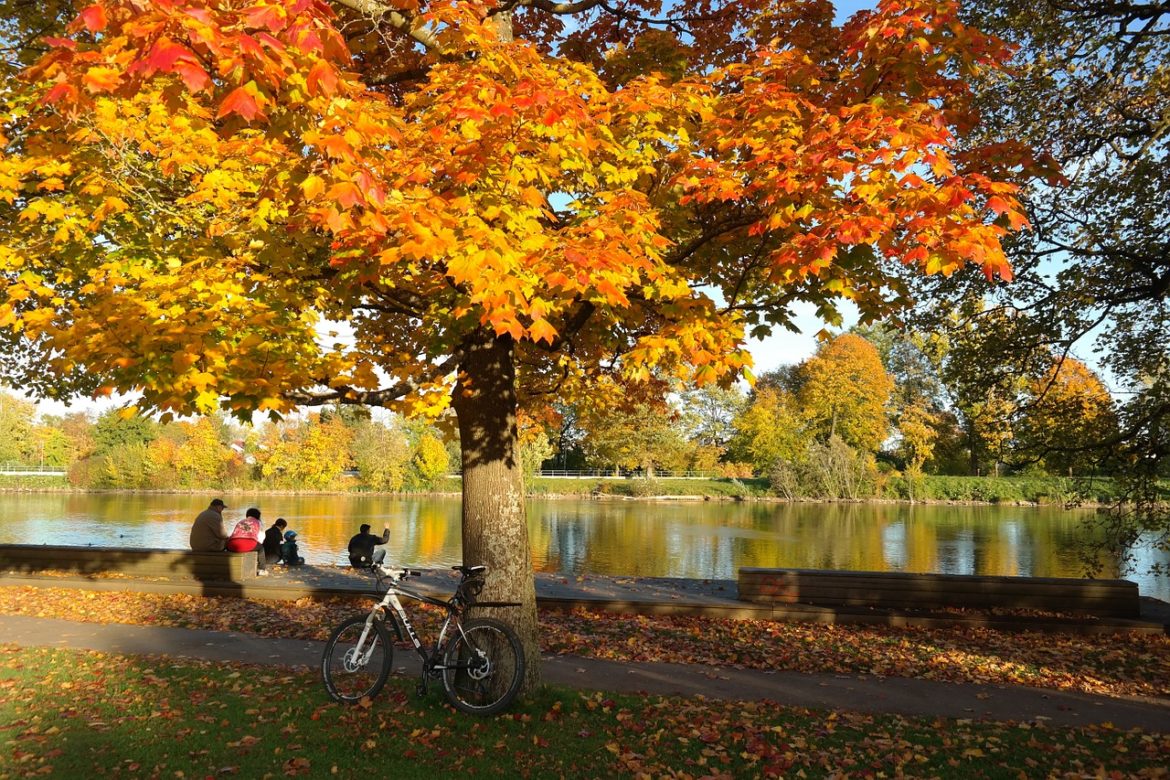 After just a few days of a cycling holiday you will be well and truly acclimatised to life in the saddle and eager to discover yet more of the delights of the Austrian countryside. But it's one thing to set off on a leisurely cycling tour in the warmer months, and quite another to push yourself to your limits on a mountain bike, not giving up until you reach the summit.
Austria offers 10,000 km of clearly signposted trails for both cyclists and mountain bikers, offering countless watering holes and attractions along the way, plus plenty of fabulous scenery and mountain adventure. It goes without saying that each variant of the sport requires very different terrain.
Burgenland – gentle terrain
Burgenland lies on the sunny side of Austria and a unique nature reserve covers a third of its area. The gently rolling terrain of this province makes it the right destination for leisure cyclists: day excursions on asphalted tracks such as the Red Wine Path, the Forest & Stream Path or the Nature Reserve Path are a suitable introduction to the sport. You need to plan two days for a round circuit of the Neusiedler See on one of Burgenland's most popular lakeside cycle paths: the route takes you through reed beds, past wine cellars and to idyllic little villages, but you can shorten the journey by taking a boat across the lake.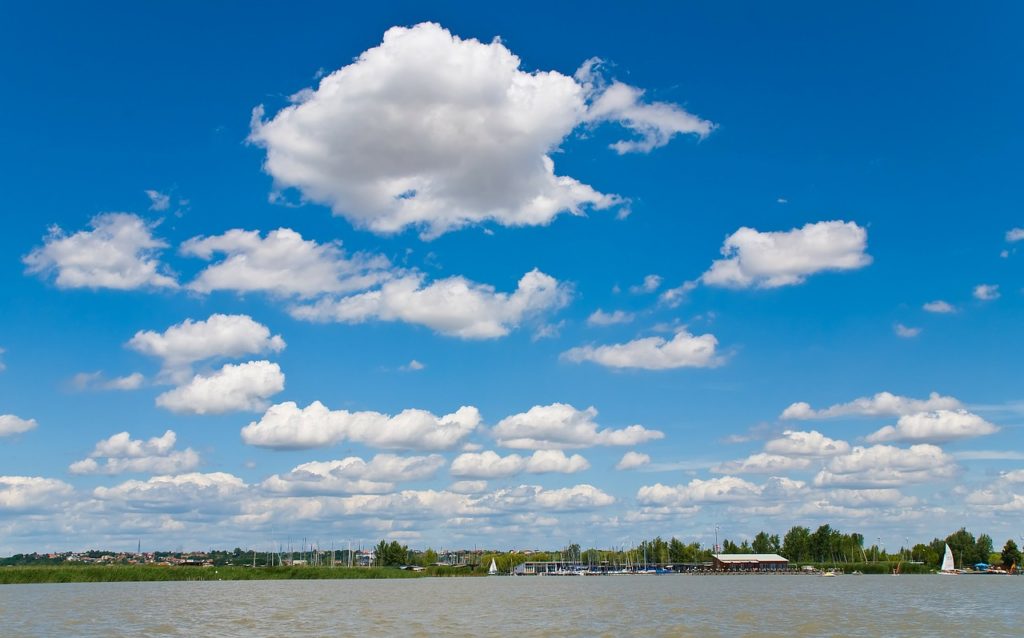 Techno-savvy cyclists can pedal across Southern Burgenland with GPS support – tours can be downloaded free of charge.
For a different kind of excursion you can hire a trolley car, which requires muscle power to explore a 23 km long stretch of railway line. The trolley car is a four- wheeled vehicle with room for the whole family, on which two people can cycle – as in a pedalo.
Carinthia – whatever your pace
Carinthia provides a variety of challenges for cyclists and mountain bikers, but the trails all have something in common: they lead to water, to sunshine and to friendly hosts. The Drauradweg provides a classic 8 – 10 day tour, along the banks of the River Drau, the Danube's little sister. From Toblach in Italy, the route takes a leisurely route through Eastern Tyrol and then straight across Carinthia. It is only the last stretch, towards Völkermarkt where you will encounter significant gradients.
Mountain bikers can look forward to a totally unique biking experience in Carinthia, where a seven kilometre long trail through a former mining tunnel can be navigated by bike. The route crosses the border from Carinthia into Slovenia and is not recommended if you have claustrophobia, as you pedal along narrow tunnels in a temperature of around 10oC and humidity of 95%. The reward is a view of 30 metre high caverns. Despite the fairly short distance, you should allow 2 hours to complete the course (guided tours available).
The Alpe-Adria section of the Transalp Route is a similarly long route for mountain bikers. It passes firstly through the Nockberge National Park down to Millstädter See and then climbs to 1,400 m, from where the trail continues to San Daniele. This high altitude trail has the added benefit of Carinthia's high mountain air, where the bracing climate has positive benefits for your health.
Lower Austria – a culture of pleasure
With its gently rolling landscape, the wine district to the north of Vienna is ideally suited to leisurely biking: no steep ascents, sunny slopes covered with vineyards and, wherever you look, unspoilt nature, cultural monuments and delicious food and wine to be sampled. Within the last ten years, a cycle path network of some 1,600 km has been developed in the Wine District, almost exclusively away from the roads. The most beautiful stretches of the Weinviertler cycle path network have been integrated into 13 themed cycle tours, named – as you might expect – after grape varieties. With evocative titles such as Veltliner or Riesling, they make cycling a pleasure, as they are all dotted with inviting places to take a break. Without significant gradients, the Wine Cycle Paths lead through picturesque vineyards, away from busy roads, to castles, palaces, museums and romantic wine cellars.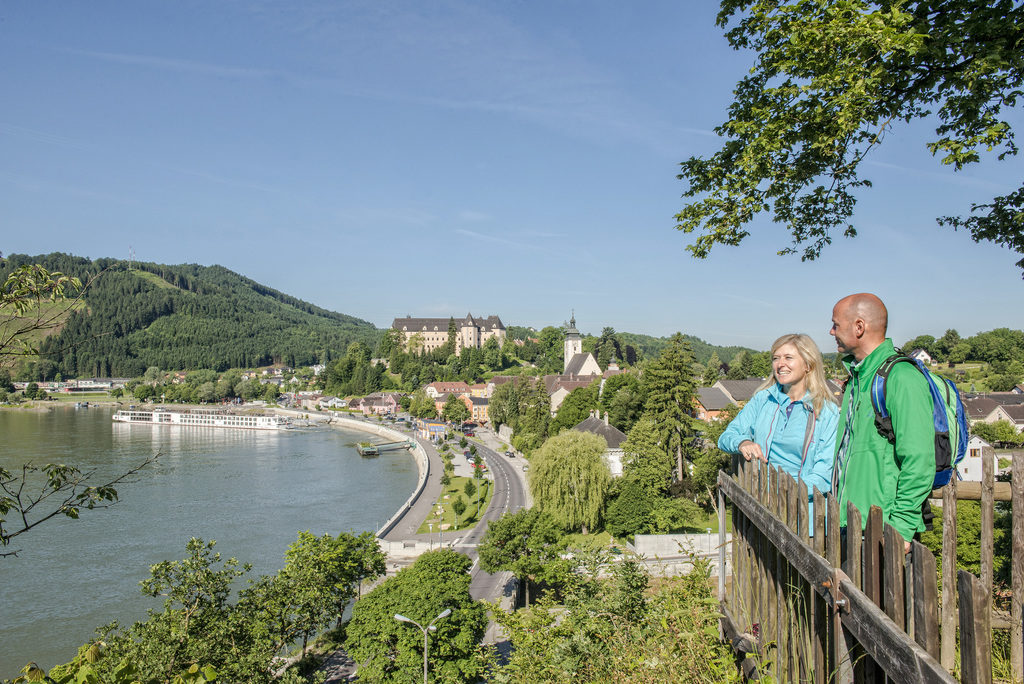 You would have to cycle 760 km to cover all the wine routes, but as they frequently pass near railway stations, you can all it a day whenever you wish! The Donauradweg follows the banks of the Danube through Lower Austria for some 258 km, keeping close to the river for almost the entire route. The route meanders between the north and south banks with the assistance of bridges and ferries. You can also make some very worthwhile detours into the hinterland, for example into the gently rolling landscape of the Mostviertel south of the Danube or into the forests and vineyards north of the river.
www.weinviertel.at/weinviertel/rad
www.niederoesterreich.at/themen/rad
Gmünd Running and Biking Event
Mountain bikers will find the right terrain in Lower Austria's Mostviertel, Waldviertel and southern Alpine region. The Waldviertel is in fact the largest mountain biking region in Austria, where challenging trails and easy tours await the biker. Accurate maps with altitude profiles and route information including the level of difficulty aid the holiday planning process, while hotels and shops offering special services to mountain bikers add to the pleasures of a biking holiday. A 150 km long mountain biking grand tour, the Granittrail Waldviertel, follows a scenic route from Gmünd to Persenbeug.
Upper Austria – spoilt for choice
It is very hard to choose the most attractive cycling route in Upper Austria from a long list of options. The Donauradweg passes through the province, providing 238 km of easy, riverbank cycling. Always close to the mighty waters of the Danube, you pass through picturesque towns and idyllic villages, your path dotted with ruins, abbeys and monasteries.
The Salzkammergut cycle path passes through Austria's traditional summer holiday region. The route is made up of generally easy, asphalted cycle trails leading from one picturesque lake to the next, but there are some minor gradients to be tackled in places.
The Upper Austrian section of the Innweg provides plenty of touring adventure on its 115 km length. The route is made up of service roads, by-roads or relatively quiet main roads, but there are some long stretches on gravel tracks, so only suitable for touring, trekking or mountain bikes.
The 180 km long Römerradweg also provides plenty of adventure. The route passes several archaeological sites and remains of Roman settlements while two Kneipp hydrotherapy installations in Waldzell and Altheim provide a welcome cool- down on hot days. As there are hardly any gradients on this cycle trail it is ideal for family excursions.
5 Lakes Cycle Marathon www.mondsee-radmarathon.com
The Salzkammergut region is also a paradise for mountain bikers. With or without GPS, on a cycling package holiday or self-organized, tours of all lengths and levels of difficulties provide the bike enthusiast with endless choice.
Salzburger Land – fabulous landscapes
Salzburger Land has an unbelievable 6,000 different cycling and mountain biking routes to choose from. Virtually every village has a day excursion route, offering a variety of different experiences, but the province has an infinite choice of longer and more challenging tours too.
The Tauernradweg is a particularly enjoyable cycle trail, leading from the magnificent Krimmler Waterfalls along the Salzach and Saalach rivers, past numerous sights and attractions via Salzburg and on to Passau. Because of the many distractions offered by this fabulous landscape, you should plan to cover only 40 km per day. Cyclists who appreciate a helping hand can try a totally new biking experience – the Swiss designed Movelo supplements your pedaling with a motor and, depending on your fitness, is especially welcome on the uphill sections. The Movelo can be hired, charged up and returned in several villages and the hire charge is Euro 86 for the whole duration of your cycle tour.
Samsonman Cycle Marathon www.samsonman.at
CHIBA ALPENCUP – Amadé Cycle Marathon in Radstadt www.radmarathon.com
2,500 km of mountain biking trails, five cable-car services between Glemmtal and Leogang, on which you can ride with your mountain bike and a host of biking events make Salzburger Land a two-wheel paradise. New attractions include bike parks where you can freeride, practice step-ups, drops and wall stunts and take part in races.
One of the many extended mountain biking tours on offer is the three-day long Salzburger Almentour, which takes you to thirty different mountain pastures. You can expect infinite views, fabulous mountain peaks and stunning natural landscapes.
The mighty Dachstein Massif takes in three Austrian provinces, Salzburger Land, Upper Austria and Styria. The tour, with vast mountain peaks always in view is one of the most magnificent in Austria and only suitable for bikers in peak physical condition.
www.bike.salzburgerland.com www.almentour.com www.bike-pinzgau.at
www.lammertal.info www.dachsteinrunde.at
MTB Season Start in Saalbach Hinterglemm www.bike-circus.at
Glockner König www.glocknerkoenig.com
Styria – at one with water
The green heart of Austria is criss-crossed by rivers: the Mur, Enns, Feistritz and Raab, and each of these waterways can be explored by bike. Fabulous landscapes await and – according to the season – you can cycle amidst dandelion meadows and apple blossom, rest in shady inns or on refreshing river beaches, savour apples ripe from the tree or fresh young wine.
As the region's longest river cycle path, the Murradweg meanders for 365 km from the river's source in the Hohe Tauern down to Bad Radkersburg. The air is heavy with the scent of water, damp earth and cool rocks.
The newest cycle trail along the River Enns is one of the most beautiful: it passes the might Grimming massif on its picturesque route through the Gesäuse National Park and the wildly romantic Reichraminger mountains to Enns.
Tour de Mur www.tour-de-mur.at
Aussee Cycle Sport Festival www.ausrad.at
The Alpentour is a particularly spectacular route and for mountain bikers unique in Europe. This tour, which leads through Styria and Lower Austria, was conceived as a long distance mountain bike trail and allows mountain bikers the opportunity to complete a stage every day as you ride from Alpentour host to host. The 27 suggested stages can all be completed in a day by a biker of average physical condition.
Graz is just as much a stronghold for mountain bikers as Vienna. A host of events – from guided tours to bikers' rallies to the UCI Trial World Cup – and suggestions for great tours can be found on the BikeCULTure website.
Tyrol –a mountain bike mecca
Of course, you can potter about on a bicycle along the Tyrol's valley floors, but true adventure begins up where the skiers cut their tracks in winter.
The Via Bavarica Tyrolensis is a cycle trail along which you can stop off to feast on everything from Tyrolean Knödel (dumplings) to Munich's Weißwurst (white sausage) – or the other way round. The Europaradweg follows a route of more than 220 kilometers from Munich through the delightful foothills of the Alps, the Isar Valley, along Lake Tegernsee into the heart of the Alps. Once, in Tyrol the trail runs along the Province's greatest lake, the Achensee and onwards along the Inn valley towards Wiesing. As there is barely a gradient to be encountered, this is an ideal route for leisure cyclists and families with children.
The Mozartradweg also runs from Bavaria into the Tyrol, connecting the magnificent lake landscapes of Salzburgerland with Bavaria. It provides a perfect harmony of beautiful scenery, exercise and fresh air, but also a journey in the tracks of Mozart.
www.via-bavarica-tyrolensis.com
Tyrol is one of Europe's most popular biking regions. Routes totaling some 5,000 km wind through the province's fabulous Alpine pastures and mountains and several summer cable-car services take the strain out of the ascent. Bikers will discover many regions in Tyrol that now specialize in providing guided tours, bike service stations, bike hire and good quality maps: the Kitzbühel Alps, Nauders – Reschenpass, the Ötztal, Serfaus / Fiss / Ladis, Silvretta / Paznaun, Stubaital / Wipptal and the Tyrolean Zugspitz Arena. Furthermore, 12 regions have declared themselves as mountain biking specialists and offer holiday packages and facilities for bikers. Tours with local professional guides add a special element: they can find routes which don't appear on any map, know where to find the most extraordinary viewing points and of course the mountain huts with the tastiest menus.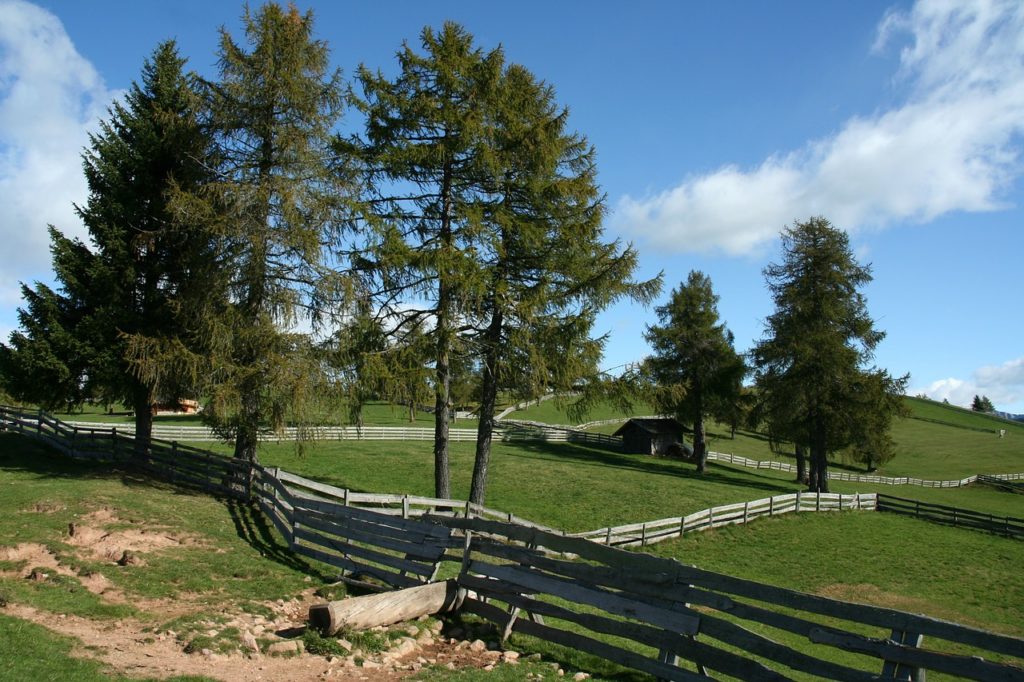 Summer cable car services: www.sommerbahnen.tirol.at www.bike.tirol.at
Kaunertal Glacier Kaiser : June www.kaunertal.com
CHIBA ALPENCUP August www.radmarathon.com
Innsbruck-Kühtai Mountain Kaiser August www.radsportevents.com
Vorarlberg – Huge variety in a small land
Long and leisurely or super-steep? Vorarlberg's landscapes could have been created just for cyclists and mountain bikers.
The Bodensee cycle trail, which follows the Austrian, German and Swiss banks of Lake Constance, is especially popular and he tour becomes even more memorable when you cover some of the route by ship.
www.bodensee-tourismus.com www.bodensee-radweg.com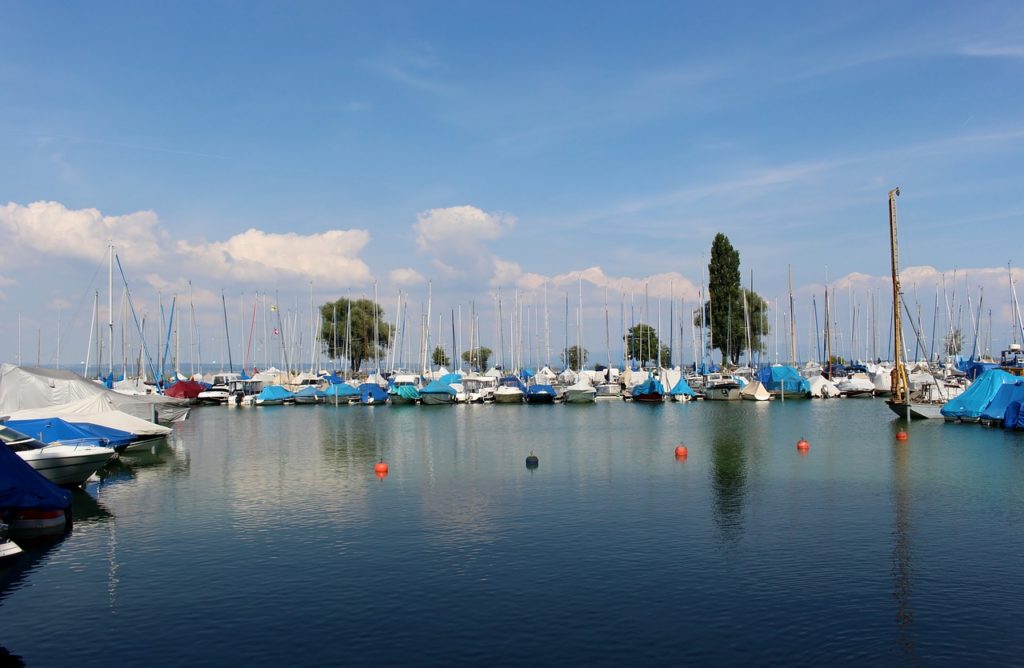 Bikers will find every route from leisurely, high altitude paths to challenging peak trails – every year the cycle network becomes more extensive and more varied. The many attractions to be found along the way include delightful places to stay and to eat.
Whether cyclist or mountain biker
Austria is an ideal holiday country for excursions on two wheels. While most cycling trails pass by hotels which cater for cycling guests, the mountain biking regions have their share of hotels catering for mountain biking holidays. Professional athletes, holiday makers in search of relaxation, free riders, mountain climbers and sports-minded families all congregate here. Themed excursions, holiday packages, tours for every level of difficulty, technique training, freeride action, marathon training, gourmet and tasting tours, kids on bikes, ladies on bikes, and racing bike tours are just some of the attractions offered by biking hotels. Many packages also include additional activities for bikers. In addition there are at least 5 GPS tours available to download free of charge for each region.
Internet platform from biker to biker: www.bikeandmore.at
Organised cycling holidays in Austria: www.radurlaub.com